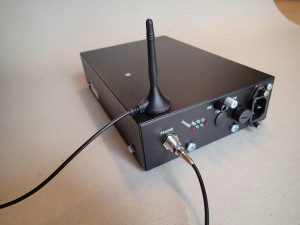 Gravesen Elektronik has delivered remote monitoring for Vestas Wind turbines since 1988, sold under the name Vestas Telecom. During the years, newer and better types has been developed, all compatible with the old turbine types. Common for all is the need for a wired phone connection in the turbine and at home, in order to be able to survey the turbine.
We now introduce Telecom IV, an upgrade to Vestas Telecom II and III. Telecom IV is using a 3G or 4G wireless connection.
Upgrading a Telecom II or III to Telecom IV gives the following advantages:
Cheaper phone fee
More reliable and faster communication
Survey of the connection, and alarm for lack of IP-communication to the turbine
Survey and control of the turbine from Smart Phone and tablet
Telecom IV is delivered complete, with build in 3G modem and router. It comes with a magnet foot antenna with 10m cable. Only installation needed is to place the antenna outside on the tower.